Events
"Therefore, my beloved, be steadfast, immovable, always excelling in the work of the Lord, because you know that in the Lord your labor is not in vain."




1 Corinthians 15:58
PABC shall participate in a church-wide fast during the 2021 Lenten Season. The fast shall yield complete mental, physical and spiritual healing; an increase in human and fiscal resources, and the development and usage of spiritual gifts. Additionally, we shall become closer to the Lord and to one another; we shall become wiser stewards of God's provisions; we shall have favor with God and man; and we shall be empowered by the Holy Spirit to make disciples and do relevant, life-transforming ministry (PTL).
Week 4: March 10-16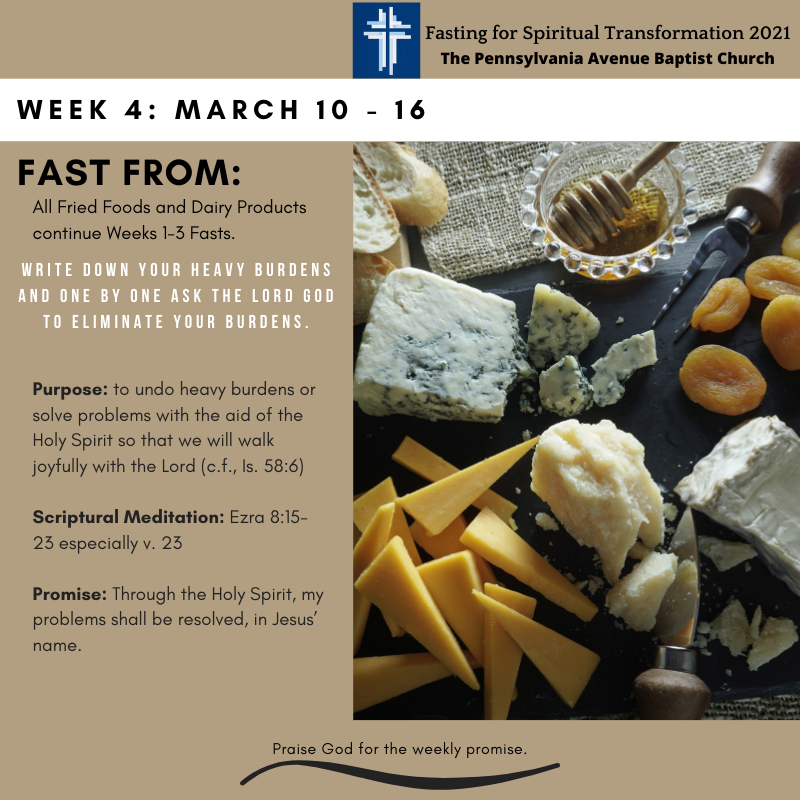 Purpose:
All Fried Foods and Dairy Products continue Weeks 1-3 Fasts. Write down your heavy burdens and one by one ask the Lord God to eliminate your burdens.
Scriptural Meditation: Ezra 8:15-23 especially v. 23
Promise: Through the Holy Spirit, my problems shall be resolved, in Jesus' name.